Thomas J. Lyons, Jr.
Chairman
Thomas J. Lyons, Jr., a graduate of Georgetown University, founded Tidewater Hotels & Resorts in 1968. During the course of his career, Mr. Lyons has developed and managed over 30 hotels in Virginia and North Carolina. In June of 2008 Mr. Lyons sold Tidewater to Crestline Hotels & Resorts, Inc. Simultaneous with the sale of THR to Crestline, Mr. Lyons also sold eight Marriott flagged hotels to Apple REIT. Following the sale, Mr. Lyons formed Weatherly Investment Associates, LLC in July of 2008 to serve as an Asset Management and Real Estate Holding company to oversee the ownership duties and requirements associated with ten hotels retained by Mr. Lyons. In anticipation of the expiration of the management contracts at several of his hotels, Mr. Lyons formed Coastal Hospitality Associates, LLC to assume the management of the hotels as the contracts mature and expire.
In addition to his ongoing leadership, Mr. Lyons' primary focus includes the overall planning and development of hotel sites, their architecture and design, new construction and capital planning/reinvestment strategies.
Coastal Hospitality Associates
Christopher W. Brown
President
Christopher W. Brown earned his undergraduate degree in business from Old Dominion University. Chris joined Coastal in July 2008, capping a successful thirty-two-year career in the commercial banking industry, with specialization in commercial real estate finance. Prior to joining Coastal, Chris served as Regional Manager for the Norfolk and Richmond (Virginia) Offices of Commercial Real Estate Finance for Wachovia Bank, N.A. (now Wells Fargo). Chris also completed a Post-Graduate program at the School of Banking of the South at Louisiana State University in Baton Rouge, LA. In addition to traditional income property types (office, retail, multi-family, etc.), Chris' Real Estate Banking background included hotel lending. As President of Coastal, Chris' primary role and focus is on maintaining strong Banking and Lending Relationships, with emphasis on successfully obtaining financing for all projects, including new developments; as well as refinancing of Coastal Hospitality's existing portfolio of hotels. Chris is also responsible for insurance/risk management for the Coastal portfolio, and the licensing and relicensing of all hotels across the brands. Despite the challenges faced by the hospitality industry since the 2008 banking and financial downturn, and resulting "resets," Chris has successfully secured and closed financing commitments in excess of $300 million for the Coastal hotel properties.
Coastal Hospitality Associates
Jack H. Zimmerman
Senior Vice President, Operations
Jack H. Zimmerman brings 35 years of successful, hands-on experience to Coastal Hospitality Associates. Jack previously served as the Senior Director of Asset Management for a very large national firm, where he provided direction to the management of a portfolio of hotels and resorts representing leading brands such as Marriott, Intercontinental, Starwood, Hilton, and Choice hotels.
Jack is responsible for Coastal's portfolio of full and limited service hotels, including P&L accountability, guest service excellence, property performance, including brand relations, and providing strategic direction and leadership to the general managers and their respective hotel management teams. Jack has particular experience with new openings and renovations, serving as the opening General Manager for sixteen hotels, and having been involved in over fifty branded renovations. Jack earned his Associates Degree in Applied Science/Business Management from Niagara University. He received his CHA certification from the American Hotel and Lodging Association's Educational Institute in 1999.
Coastal Hospitality Associates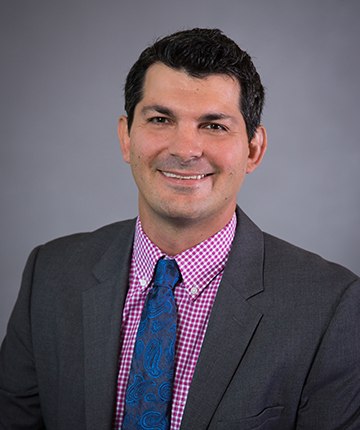 Phil Milbourne
Vice President, Construction & Facilities
Phil Milbourne joined Weatherly/Coastal in June 2009 from a large regional commercial general contractor, where he was Project Superintendent for a number of large-scale construction projects.
Presently, Phil oversees all new construction and renovation projects, and coordinates with various contractors and subcontractors on special projects. Phil also coordinates all major maintenance, equipment purchases, and repairs for our hotel portfolio. Phil has overseen the completion of several major hotel renovations, with total new investments in excess of $40 million. His completed projects have garnered awards and recognition from the brands, such as IHG and Starwood.
Coastal Hospitality Associates
Micki Knott
Vice President, Human Resources
After co-founding the first healing arts spa over 20 years ago in Nashville, TN, with the goal of helping educate people about holistic health principles including psychological, physical, social and spiritual. Micki attended Vanderbilt's Owen School of Executive Management, graduating with an MBA in Human and Organizational Development. She pursued an entrepreneurial path in human resources and organizational development by establishing her own consulting firm until joining Starwood Hotels and Resorts as Director of Human Resources, opening a newly built 504-room, union hotel in California.
With a passion for all aspects of hospitality human resources executive leadership, she has brought value to a variety of branded and boutique hospitality organizations such as luxury hotels and resorts, The Greenbrier Resort and Spa, Marriott Hotels and Resort and historic Providence Biltmore. As a respected contributor within these organizations, her expertise in the development of branded employment and service cultures, along with functional HR design and implementation, has driven results and supported key organizational goals while cultivating valuable professional relationships.
Micki joined Coastal Hospitality Associates in 2016 as Vice President of Human Resources. An intuitive leader with proven ability to develop high performing teams, accommodate enterprise growth and align employee strengths with business requirements, Micki is a strategic business partner and advisor to senior operating management.
Coastal Hospitality Associates
Sue Rand
Vice President of Accounting
Sue Rand joined Coastal in July 2014, bringing a wealth of accounting and financial knowledge to the company. Sue previously worked with Crestline Hotels & Resorts as a Centralized Controller, where her role included regional oversight, planning, development and support activities for multiple properties spanning different brands and ownership groups.
Prior to her role as a centralized controller, Sue was a Director of Finance for the Crowne Plaza Hotel & Conference Center and Radisson Hotel & Conference Center. Her exposure to all levels of hotel accounting, as well as her deep knowledge of accounting systems, make her a valuable member of the Coastal team.
Sue's responsibilities at Coastal include overseeing all aspects of company accounting processes, managing hotel and corporate accounting team members, and providing in-depth analysis on cash flow and other relevant financials. She will also focus on further strengthening hotel managers financial knowledge, and developing a more user-friendly and streamlined accounting process. Sue earned her Bachelor of Science in Accounting from the University of Vermont.
Coastal Hospitality Associates